While vacationing on Isle of Palms, you are surrounded by captivating coastal experiences both near and far. Our entire region is brimming with exciting destinations for day trips. From historic cities to secluded natural treasures, here's a list of popular and off-the-beaten-path half-day or one-day trips to help you make the most of your Lowcountry vacation. Each of our day trips from IOP ideas are an easy drive away.
If you are ready to start planning your Isle of Palms vacation, be sure to download our FREE VACATION GUIDE! This is a tool that we curated especially for travelers who are interested in getting the most out of their IOP experience. Click the button to get your free copy today!
Request Your IOP Vacation Guide
Your friends are going to be so jealous of your relaxing Isle of Palms vacation and each selfie-worthy side adventure!
Check out our favorite day trips from IOP:

1. Savannah, Georgia
Distance from Isle of Palms: Approximately 110 miles (2 hours)
A day trip to Savannah is like stepping back in time. Wander through historic squares adorned with Spanish moss-draped trees, visit famous landmarks like Forsyth Park and River Street, and savor delicious Southern cuisine. Don't miss the opportunity to explore the city's rich history and stroll along the scenic Savannah Riverfront.
2. Bulls Island
Distance from Isle of Palms: Approximately 12 miles by boat
For a unique and off-the-beaten-path adventure, take a boat excursion to Bulls Island, part of the Cape Romain National Wildlife Refuge. This barrier island is a nature lover's paradise, known for its pristine beaches, diverse wildlife, and Boneyard Beach with weathered trees. Hike the trails, go birdwatching, and enjoy the untouched beauty of this hidden gem. This is an unforgettable day trip from IOP.
3. Botany Bay and Edisto Beach
Distance from Isle of Palms: Approximately 60 miles (1.5 hours)
Botany Bay Plantation Heritage Preserve and Wildlife Management Area is a coastal treasure located on Edisto Island. Explore the pristine beaches, maritime forests, and historic ruins. It's a serene escape where you can immerse yourself in nature. Afterward, visit Edisto Beach for more sun and surf.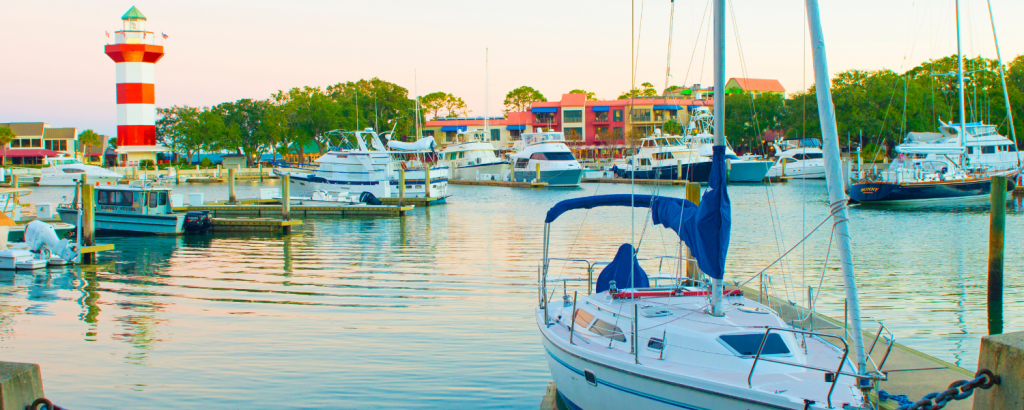 4. Hilton Head Island, South Carolina
Distance from Isle of Palms: Approximately 100 miles (2 hours)
Hilton Head Island offers a mix of outdoor activities, shopping, and dining. You can bike along scenic trails, play a round of golf, or relax on the beaches. Explore the charming Harbour Town and its iconic lighthouse, or take a kayak tour to discover the island's coastal beauty.
5. Brookgreen Gardens
Distance from Isle of Palms: Approximately 80 miles (1.5 hours)
Brookgreen Gardens is a cultural and natural treasure located in Murrells Inlet. This sprawling garden complex features stunning sculpture gardens, botanical gardens, and a Lowcountry zoo. It's a beautiful place to connect with art and nature while learning about the history of the region.
6. Myrtle Beach, South Carolina
Distance from Isle of Palms: Approximately 100 miles (2 hours)
Myrtle Beach is known for its family-friendly attractions, including amusement parks, shopping outlets, and an array of restaurants. Visit the Myrtle Beach Boardwalk, take a ride on the SkyWheel, or relax on the bustling Grand Strand Beach. Myrtle Beach offers endless entertainment options for a fun-filled day trip.
Plan Your Day Trips from IOP
Isle of Palms serves as an excellent home base for exploring the South Carolina and Georgia coastline. These day trips offer diverse experiences, from historic cities to tranquil natural settings. Whether you're in the mood for urban exploration, wildlife encounters, or coastal relaxation, these destinations are within easy reach of Isle of Palms, making them perfect additions to your Lowcountry adventure. So, pack your sunscreen and discover the beauty and culture surrounding this charming coastal paradise.
Pick the perfect Vacation IOP Vacation Rental
The friendly and professional staff at East Islands Rentals would be delighted to assist you with finding the perfect vacation rental. Start your search for the ideal home based on your preferred travel dates, location, or even number of bedrooms.