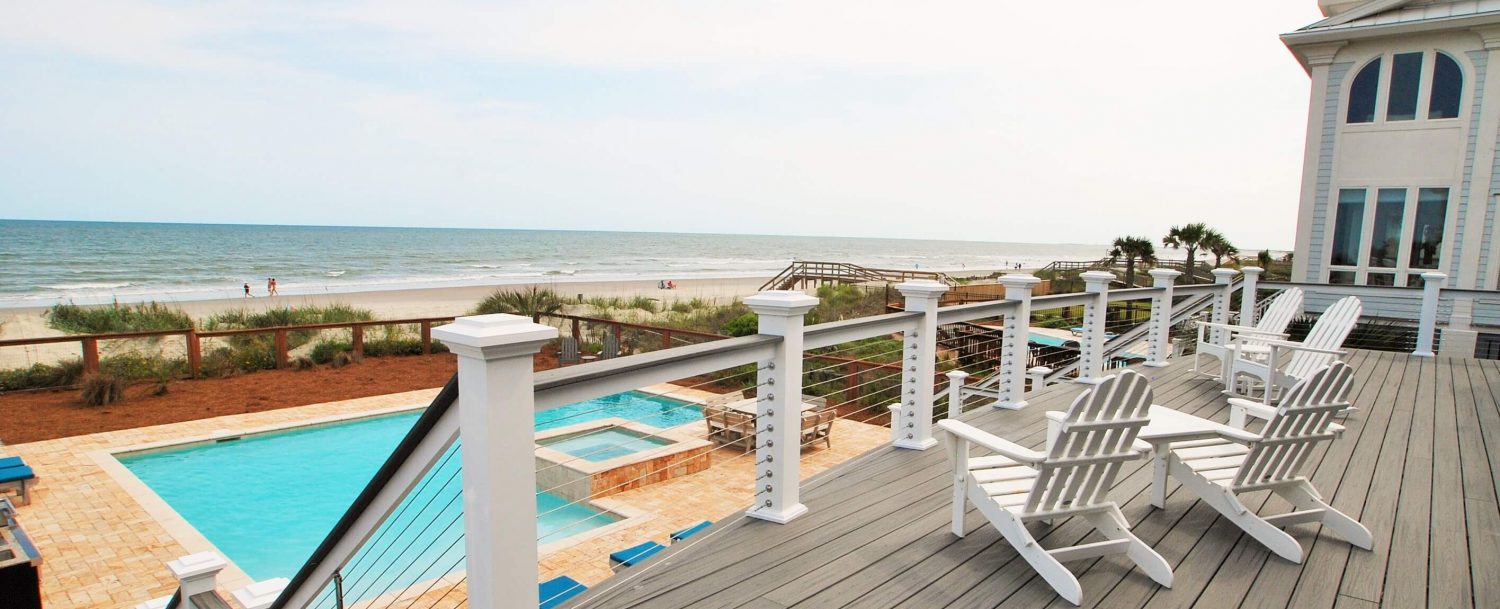 Our Luxury Vacation Rentals in Isle of Palms
Relax and unwind during your vacation when you book one of our Isle of Palms vacation rentals. Imagine waking up in a luxury mansion each day with a beautiful ocean view or soaking in the sun rays by your own private pool. When you book your vacation rental through East Islands Rentals, you'll find yourself in one of the best places to stay in Isle of Palms. Our unique oceanfront vacation rentals in Isle of Palms will make you want to come back year after year.
All of our Isle of Palms beach house rentals ranges in size, amenities, and price. You can rent a five-bedroom home for your group of friends or an 11-bedroom mansion on the beach for a family reunion. Our variety of lodging options ensures you'll find the perfect home for your getaway. Unlike hotels and other places to stay in Isle of Palms, you can choose a home with everything you want, including state-of-the-art kitchens, private pools, hot tubs, elevator, and proximity to Ocean Boulevard.
If you are looking for a luxury vacation rental in Isle of Palms, view our complete selection of beach house rentals below. Use our search tool to filter our lodging by travel dates, number of travelers and the amenities you desire for your perfect Isle of Palms beach house rental. We look forward to seeing you here on the slice of the Lowcountry we are proud to call home!
Browse Our Isle of Palms Vacation Rentals & Book Direct Below!